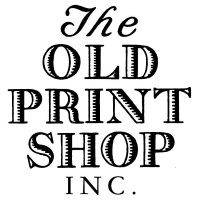 Weekly Auctions of Exceptional Items
Upcoming Auctions
Reviews
Past Auctions
Record Results
Upcoming Auctions from The Old Print Shop, Inc.
The Old Print Shop, Inc. has no upcoming auctions.

Follow this

auctioneer to hear about new auctions.
Bidder Reviews for The Old Print Shop, Inc. (61)
8 Latest ReviewsSee All
Richard
New York, New York
Very professional.
The packaging is first class.
Will definitely shop here again
The item I purchased was accurately photographed and described. When I won my print, the piece was packed extremely well and shipped promptly. will be happy to purchase from The Old Print Shop again.
terrific experience.
great detail to art and condition-seemed expensive-but this included shipping-came out even-very easy transaction-excellent.
Frank
Brookline, Massachusetts
I will definitely be purchasing from Live Auctioneers again!
Excellent service, best communications and shipped packaged my item in a very caring thorough, thoughtful manner. Love my lithograph.
Record Auction Results for The Old Print Shop, Inc.
See All