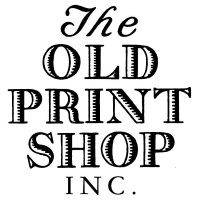 Weekly Auctions of Exceptional Items
Upcoming Auctions
News
Reviews
Past Auctions
Record Results
Upcoming Auctions from The Old Print Shop, Inc.
The Old Print Shop, Inc. has no upcoming auctions.

Follow this

auctioneer to hear about new auctions.
Bidder Reviews for The Old Print Shop, Inc. (78)
8 Latest Top ReviewsSee All
Marc
Southbury, Connecticut
Marc
Southbury, Connecticut
William
Clarksville, Tennessee
Great experience!
The work came beautifully packaged, really quickly. I'm delighted with the print. Thanks!!
My First Experience
Although I've piurchased thousands of items over the past twenty years through LiveAuctioneers, this was my first experience with the Old Print Shop. My purchases were small and inexpensive, but I was impressed with the professional and expedient manner exhibited by OPS. The quality and economy of their in-house shipping was impressive! I will update this review once I've had additional experience with this auctioneer.
Celeste
New Stanton, Pennsylvania
Good Experience
I would gladly buy from The Old Print Shop again, they packaged my artwork very well. Good descriptions of the art. Quick receipt of my lots at a fair price. Fair auction experience. Very happy!
Kristin
Poulsbo, Washington
Excellent Five Star Experience
Generous, knowledgeable, third generation family run Manhattan fine art gallery with a real personal touch. One of the most reputable print dealers in the world. We look forward to doing more business with them.
News about The Old Print Shop, Inc.
Record Auction Results for The Old Print Shop, Inc.
See All