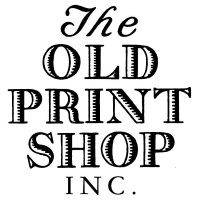 Weekly Auctions of Exceptional Items
Upcoming Auctions
News
Reviews
Past Auctions
Record Results
Upcoming Auctions from The Old Print Shop, Inc.
Bidder Reviews for The Old Print Shop, Inc. (69)
8 Latest ReviewsSee All
Michael
Garrettsville, Ohio
Attention to detail
Above and beyond. The shipping package was sturdy and included biographical and piece specific details. Very thoughtful packaging that I don't normally see. Without hesitation, I will purchase from them again.
Great to work with
Always a pleasure to purchase from such a reputable dealer
J. Paul
Camp Hill, Pennsylvania
Jeff
Old Lyme, Connecticut
Efficient and accurate
Great service
Roger
Santa Monica, California
Fantastic Dealer
Best Dealer Ever-100 years of professionalism
Richard
Northampton, Massachusetts
Impressive art, excellent service
I couldn't be more delighted with the Arms print and, although I've bought things at the shop, having won the item in this venue, I had the opportunity to see a whole new side of OPS. I'm very glad to have done so.
News about The Old Print Shop, Inc.
Record Auction Results for The Old Print Shop, Inc.
See All